---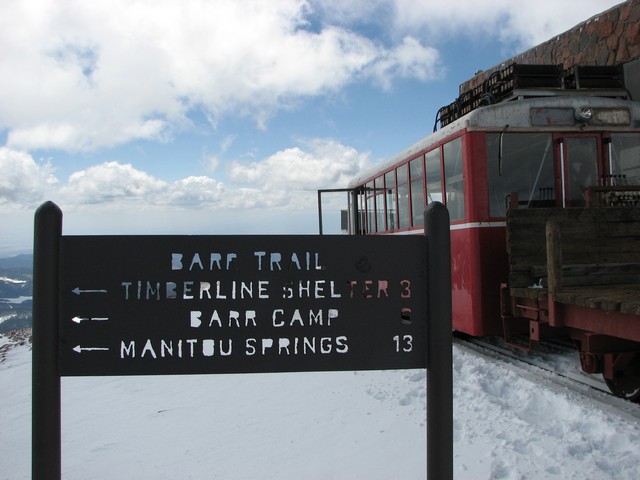 The Summit of Pikes Peak is like no other in Colorado. You will find yourself faced with a railway, a gift shop, a large parking lot, an observation deck, and several weather stations. However even if you find yourself in a crowd you will know that you and few others up there worked so hard to earn that mountain. You may see a few of those people and recognize them by the shared weary look that they bear. Hold your head high as tourists take your photograph, you've earned it.
---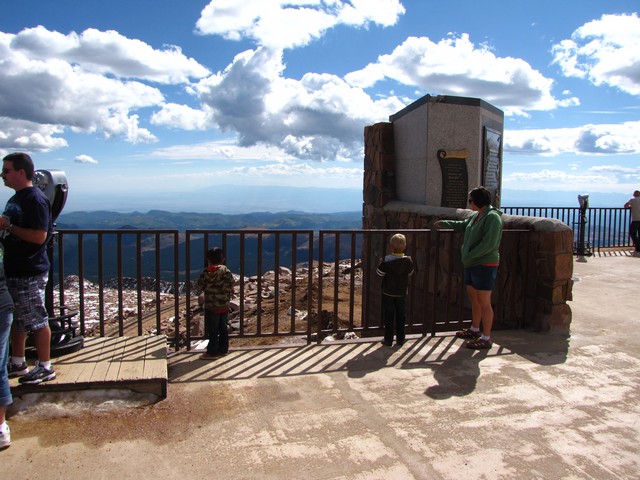 Don't forget to enjoy some of the tourist stuff as well as the views. Read about how you are standing in the location that inspired Kathryn Bates to pen the words to
America the Beautiful
. Buy some food in the restaurant, even though it's just cafeteria food it'll taste great after your hike.
---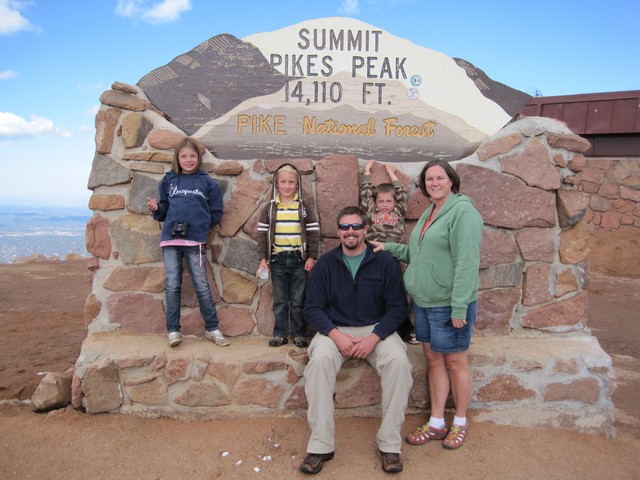 Be sure to get your photo infront of the Pikes Peak sign. It still says 14,110 feet elevation last I saw but the most recent survey data says 14,115 feet. Then decide how you plan to get back down. If the Cog Railway has room you can buy a ticket to ride it back down. You can ask the Pikes Peak highway staff to give you a ride down, I believe they charge $50 during business hours and $500 after hours. You can have a friend come pick you up. I recommend though, that you do the obvious and hike back down. Somehow hiking up and not back down just feels too much like cheating.