The Trailhead
---
To get to the Barr Trail Trailhead take Manitou Avenue through Manitou Springs. When you get to the Roundabout take the Ruxton Avenue Exit to the southwest. Follow Ruxton past the Cog Railway Parking lots. (Do not park in the Cog Railway Parking. They will tow your car.) Turn right on Hydro Street just after the powerplant. Take this very short road up into the paved parking area. Be sure to park legally and pay the fee for a parking pass.




---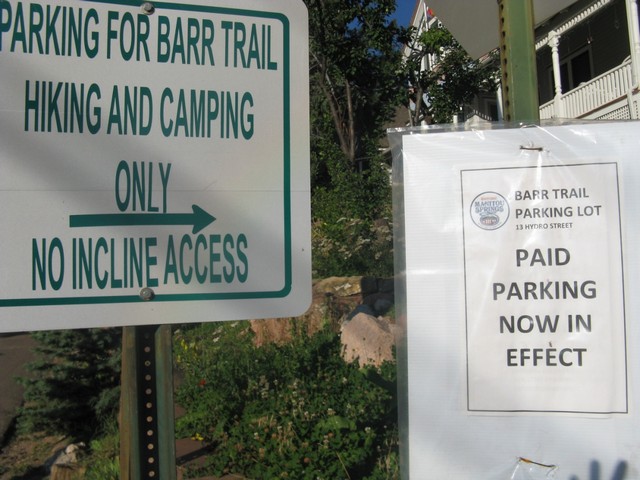 At the intersection of Ruxton and Hydro you may notice the new signs indicating you must pay to park there.

---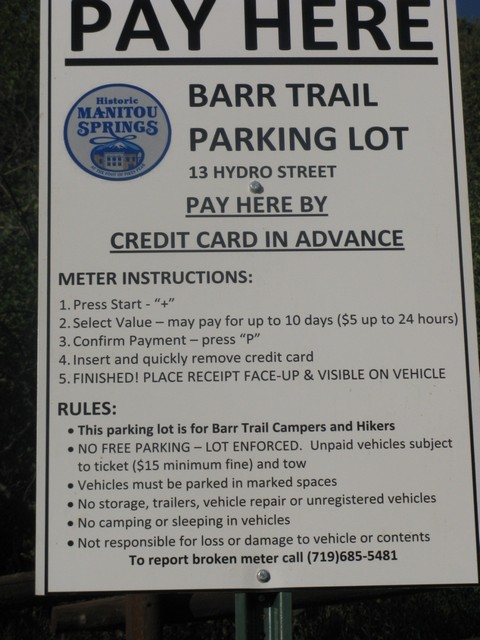 Currently the fee is $5 per day for up to a maximum of 10 days. However it is legal to park back down on Ruxton Avenue below the Cog Railway Station for free. You can simply drop off your gear and friends at the trailhead then park your car back down on Ruxton and walk back up to the trailhead. This is probably worthwhile if you're doing more than just a day or two long trip.

---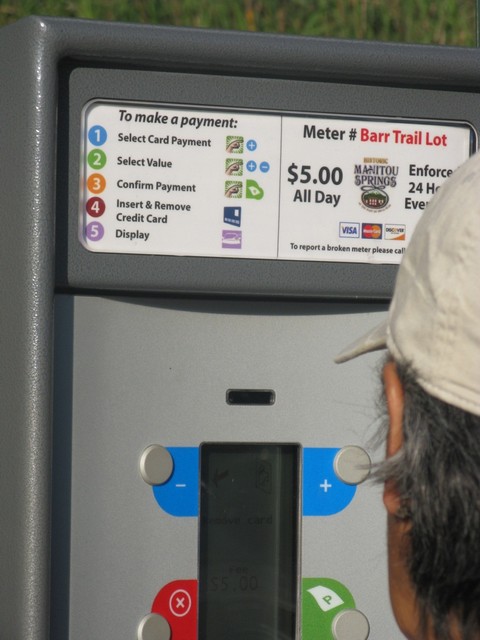 The parking pass vending machine operates on Credit Card so don't forget to bring one with you to the trailhead. You may want to go ahead and take the card with you to the summit as the summit house accepts credit card as well. There is no other 14er in Colorado where you can buy donuts, burgers, and all sorts of tourist merchandise on the summit. Barr Camp on the other hand does not take credit card and if you need something there you'll need cash.